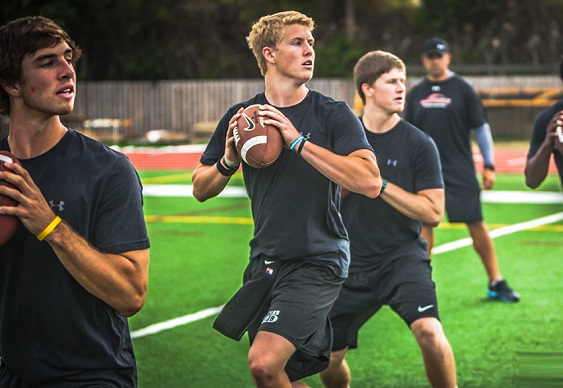 G2Wins Quarterback school is designed for Quarterbacks, Wide Receivers, and Running Backs, to improve, learn, grow as student athletes and football players. Each Sunday In March at Mooreseville High School (Indiana) athletes will learn the right way to train and develop as they are constantly given feedback by our coaches who have coached the best. Our two lead coaches include Casey Gillin who is a former college coach of 10 years who will handle their recruiting seminars and on field sessions. Aaron Elliott who has excelled in the Training World. Aaron is currently ranked as the 17th best quarterback trainer  in America by Qbhitlist.com and works in the Elite 11.
Includes: On field drills and Development, coverage sessions, speed agility, recruiting seminar, Gear Pack of 3 items
Times 1pm-3:30
March 1, 8, 15, 22
Where: Mooresville, HS in Indiana    *rain or shine
Cost QBs,WR,TE,RBs  $425 for all dates
Gear included: 3 G2Wins official dri fits must register for the all session option
Attend all 4 sessions for only $425!!
A 25% discount will be given for WR,TE or Rb coming with Quarterback (Same school)
Phone: (317) 437-4018
*a 3% fee has been added to all online transactions. This helps us cover processing fees