Our College Exposure Camps are designed for football players in classes graduating years 2021-2024 of every position (except specialists) to display their talents in front of our professional staff and collegiate scouts. The colleges in attendance range from FCS, D2, NAIA, and D3. We have four locations this December. All of the dates below are during the NCAA recruiting period and we have been approved by the NCAA.
RECRUITERS ON-SITE
Westfield High School
18250 N Union St
Westfield, IN, 46074
2021-2022-23-24 graduating years
Cost
Early : register by March 1st –  $60
Standard: register by April 1st –  $80
Late: after April 1st $110
*COLLEGES WILL BE PRESENT*
*ALL PARTICIPANTS WILL RECEIVE A COLLEGE EXPOSURE CAMP T-SHIRT"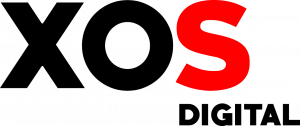 Colleges (EXPECTED} to be in attendance: in Attendance in 2019: Murray State, Eastern Illinois, Marion University, St. Francis, Lindenwood University, Lindenwood Belleville, Eastern Kentucky University, Wabash, Depauw, Taylor University, Missouri Baptist, Mckendree University, Kentucky Wesleyan,University of Indianapolis…. More are expected to come.
Please note, attending colleges are subject to change due to each state and institution's policy regarding COVID-19.
* A 10% processing fee will be added at checkout